Puerto Rican Pava with Sweets
6 x 8 inches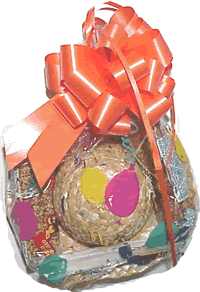 Small Puerto Rican "Pava" (Hat) with Puerto Rican Sweets.Excelent gift for employees, weddings or parties.
aproximately 7 pieces
Puerto Rican Pava with Sweets, Pava de Puerto Rico con Dulces Tipicos
Excelent as a gift for large groups. We can prepare one or 800. It's the prefered gift for employees and company Christmas parties. It is a very pretty and inexpensive gift that reminds us of Puerto Rico.
Dulces Tipicos, Puerto Rican Sweets Dulces 134


Back to Puerto Rican Gift Baskets

Puerto Rican Pava with Sweets, Pava de Puerto Rico con Dulces Tipicos