Puerto Rico, Sabor Criollo
by Wilo Benet
On Sale $38.99
NEW PRODUCT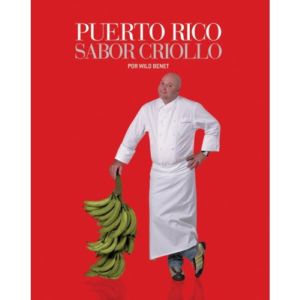 On Sale $38.99
NEW PRODUCT
Puerto Rican Recipe Book
from one of the Best Chefs
from Puerto Rico
Paperback

Spanish edition of his English book, Puerto Rico True Flavors, Puerto Rico Sabor Criollo has recipes for authentic Puerto Rican food updated for the 21st century home cook by San Juan's award-winning chef Wilo Benet. Benet provides traditional recipes for everything from Alcapurrias and Araņitas to Piņon and Pernil. The bible of Puerto Rican cooking!
Back to Puerto Rican Recipe Books
Chef Wilo Benet, Sabor Criollo