Cafe Casa Grande
4 Bags 12oz ea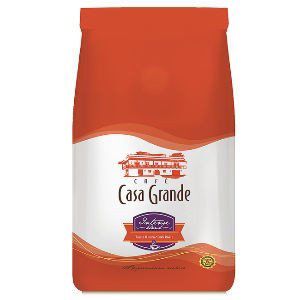 Cafe Casa Grande
4 Bags 12oz ea
On Sale $38.59
Cafe Casa Grande from Puerto Rico, 100% Puerto Rican Coffee

Cafe Casa Grande
Pure Ground Coffee
100% from Puerto Rico
NEW PRODUCT
LOWEST PRICE ON THE INTERNET

Cafe Casa Grande, original of the higher regions of Ethiopia, Arabica coffee plant is delicate, being susceptible to climate change as temperature and humidity . He prefers the high mountainous regions. It is an aromatic and sweet coffee, rounded and deep flavor. with a touch of acid and bitter that creates a fine balance to caracterísitco palate Arabica Coffee.
Cafe Yaucono, Cafe Crema, Cafe Rico, Cafe Alto Grande, Cafe Yaucono Selecto
Cafe Garrido, Cafe Casa Grande, Cafe Yauco Selecto, Cafe Mami
Cafe de mi Tierra, Cafe el Coqui, Cafe D' Aqui, Cafe del Patio
Cafe Adjuntas, Cafe Altura, Cafe Florinata, Cafe de Oro
Cafe Aroma del Cielo, Cafe Monteriqueño, Cafe Mis Abuelos, Cafe Lareño, Cafe Gustos, Cafe Encantos

Cafe Casa Grande from Puerto Rico, 100% Puerto Rican Coffee