Cafe Yaucono Selecto from Puerto Rico its a limited edition gourmet coffee that stands out for its excellent quality,
creamy consistency and chocolate undertones. Prepared with a special selection of 100% Arabica
top quality beans that are toasted to a medium roast thus enhancing its unique flavor.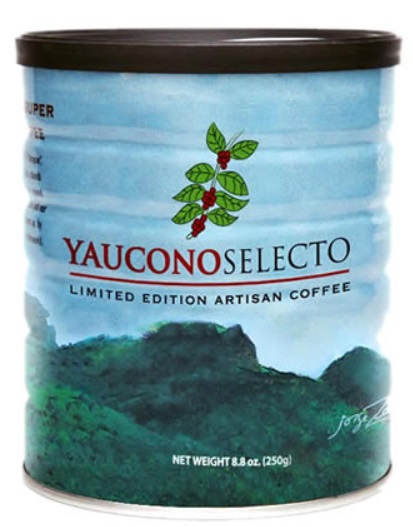 El Colmadito.com Yaucono Selecto Coffee from Puerto Rico its sold in.
Cafe Yaucono Selecto Whole Beans 2 pounds.
Cafe Yaucono Selecto Canned in Regular blend.